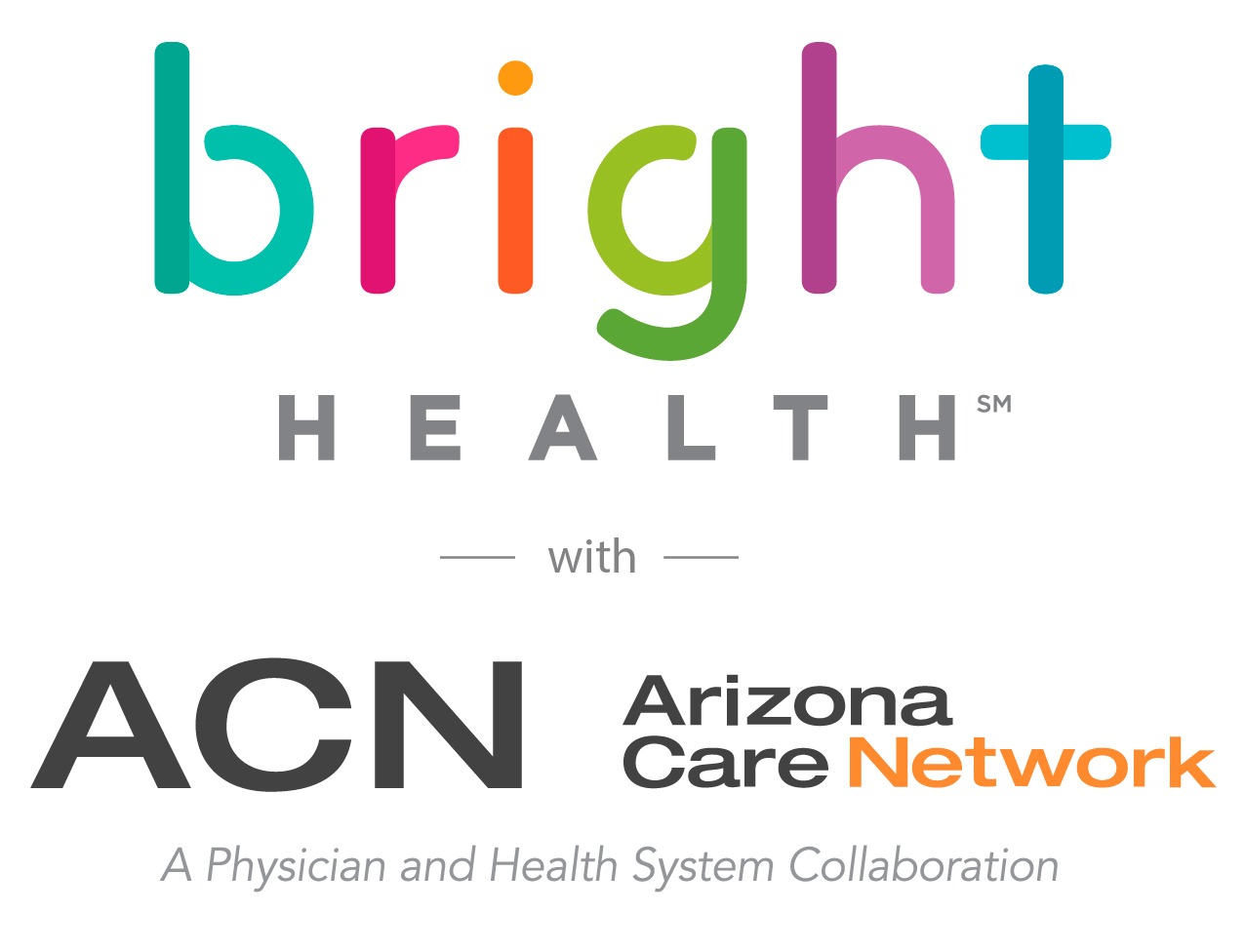 Bright Health & Arizona Care Network
"Bright Health and Arizona Care Network share a commitment to offering individuals and their families affordable, comprehensive, quality healthcare"
Consumer-driven healthcare company 
Bright Health
 announced today that it plans to expand to the Phoenix, Arizona, market in 2018. Bright Health filed with the federal government to begin offering consumers Medicare Advantage plans in Arizona's Maricopa county during fall 2017 enrollment for the 2018 plan year.
Bright Health is collaborating with Arizona Care Network (ACN), a large physician-led health system with more than 5,000 clinicians, to create a proprietary Care Partnership in the Phoenix market. Bright Health's Care Partnership model creates a collaborative approach to care, in which the consumer's physician and health insurance provider puts members at the center of care.
"Bright Health and Arizona Care Network share a commitment to offering individuals and their families affordable, comprehensive, quality healthcare," said Bob Sheehy, Bright Health's co-founder and chief executive officer. "We are pleased to partner with ACN, a leading accountable care organization comprised of outstanding physicians, care facilities and specialty expertise. Clinically integrated organizations across the country, such as ACN, are developing new models to transform healthcare in local communities. Together, we will continue to focus on driving down healthcare costs, improving clinical outcomes, and enhancing consumer and provider satisfaction."
Said Dr. David Hanekom, ACN's chief executive officer, "ACN is changing the way healthcare is delivered. Our providers are focused on delivering high-quality care, communication and coordination for their patients, and a better customer experience. Working with Bright Health means Arizona has an excellent, high-value option for Medicare Advantage customers."
Arizona is the second market for Bright Health. The company entered the Colorado market for the 2017 plan year. Bright Health's health insurance plans are offered directly to consumers, via broker partners, and through public and private health insurance exchanges. Additional markets, Care Partnerships, and Medicare Advantage Plans are planned for 2018 and beyond.
About Arizona Care Network
Arizona Care Network is a physician-led and governed accountable care organization, with more than 5,000 clinicians providing a broad range of clinical and care coordination services for adult and pediatric patients in Maricopa and Pinal counties. ACN is a partnership between Dignity Health and Abrazo Community Health Network, and also includes Phoenix Children's Hospital, one of the largest children's hospitals in the nation, and Maricopa Medical Center, part of Maricopa Integrated Health System. The network is comprised of primary care and specialty physicians, along with skilled nursing and home health agencies, imaging centers, retail clinics, urgent care and emergency centers, two children's hospitals, and 14 acute care and specialty hospitals. For more information, visit www.azcarenetwork.org.
About Bright Health
Bright Health delivers a smarter, more connected healthcare experience. From the company's exclusive partnerships with leading health systems, to affordable health insurance plans and its simple, friendly approach to technology, Bright Health is reshaping how people and providers achieve better health together. Bright Health co-founders include Bob Sheehy, former CEO of UnitedHealthcare; Kyle Rolfing, co-founder and former CEO of Definity Health and RedBrick Health; and Tom Valdivia, MD, MS, former chief health consumer officer of Definity Health. The company is headquartered in Minneapolis, with offices in New York, Denver and Austin, Texas. Learn more at www.brighthealthplan.com.
Bright Health Coverage Map 2019
Find What Plans Your Doctor Accepts
Find Every Plan In Your Area
Calculate Your Subsidy
Live Chat Our Agents
Apply On Or Off the Exchange
Apply in Under 5 Minutes
Bright Health of Arizona
Talk to a Licensed Agent
Monday – Friday
8am – 6pm CST
(312) 726-6565